Young Cone-heezy...ahem! I mean, JEEZY, granted a wish to a special young man and his family in the form of a much needed wheelchair accessible conversion van.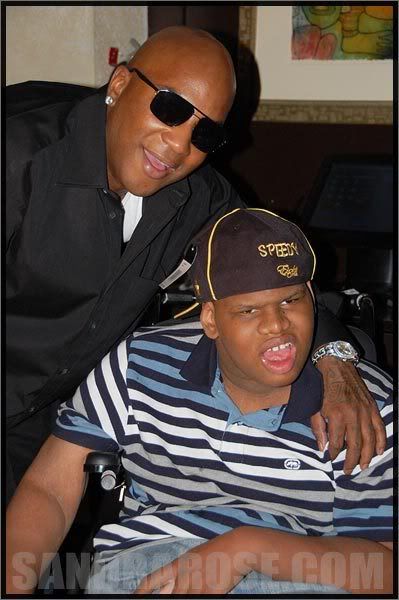 photos courtesy of SANDRA ROSE

Looking at these pics, my heart grows warmer than Johnny Gill's throat now that Eddie has moved the bitches outta the house and is a free man.

However, being the me that I've always been ...the only thing I think when viewing these pics is **whispers**:
LEEEHH MEEH A-LOE!......UUUUNNNHHHHHHHHH!!!......HUH?!

Damn. I know I'm wrong. Pray for me, y'all!

NO! Really, I'm very happy that Jeezy's kind heart blessed this young man and his fam. Having racked up and rinsed out several gallons of the purest form of differently-abled saliva worked with special needs kids in my life, I understand the importance of them having the opportunity to lead normal lives and be mobile like the rest of us.
So I'mma quit fuckin' around and just: Picture them rollin'!