**This post is dedicated to my squad of cute big biatches, especially
Miss J-Nic
from the
Myspace page
, wonderin' if a SavvyFatty was breavin' or not.
Yo' Luhhhv...It means the world to me!
[/Musiq]
*****
Now..."OWN" with the fuckery!!!!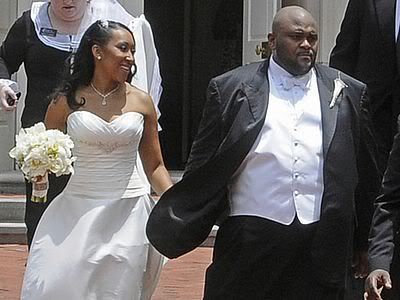 This past Saturday, American Idol's pillow-top mattress-shaped stepchild, Ruben Studdard, wifed up fiancée Surata Zuri McCants.
The bride, best known for her .00123 seconds of shame fame in Nelly's "Tip Drill" video** (3:20 mark; extreme right in white bikini top) couple asked that in lieu of throwing rice, the crowd would "make it rain" with singles instead. In exchange, the bride stripped down to her g-string, garter, and stiletto clear heels to drop and give the guests 50.
**Warning: Video not safe for work OR people with no arms because you're most DEF going to want to be rubbing some nether regions with a blunt and bowl of Honey Nut Cheerios nearby…or was that just me?!
photo source


*****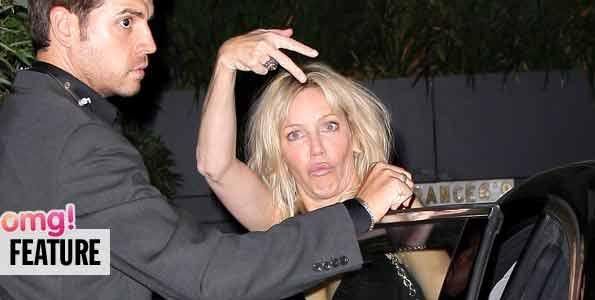 Uhhhh…what dee
HAIL
do you think
Britney circa 2019
Heather Locklear
was doing when this pic was snapped?!
Please vote below:
C) Just finished saying
"Peace Up;"
in the midst of shouting,
"A-Town Down!!"
OR
B) Chunking the deuces at the Po-Po after they tried to pop her for snatching
Denise Richards's
wig back.
photo source
*****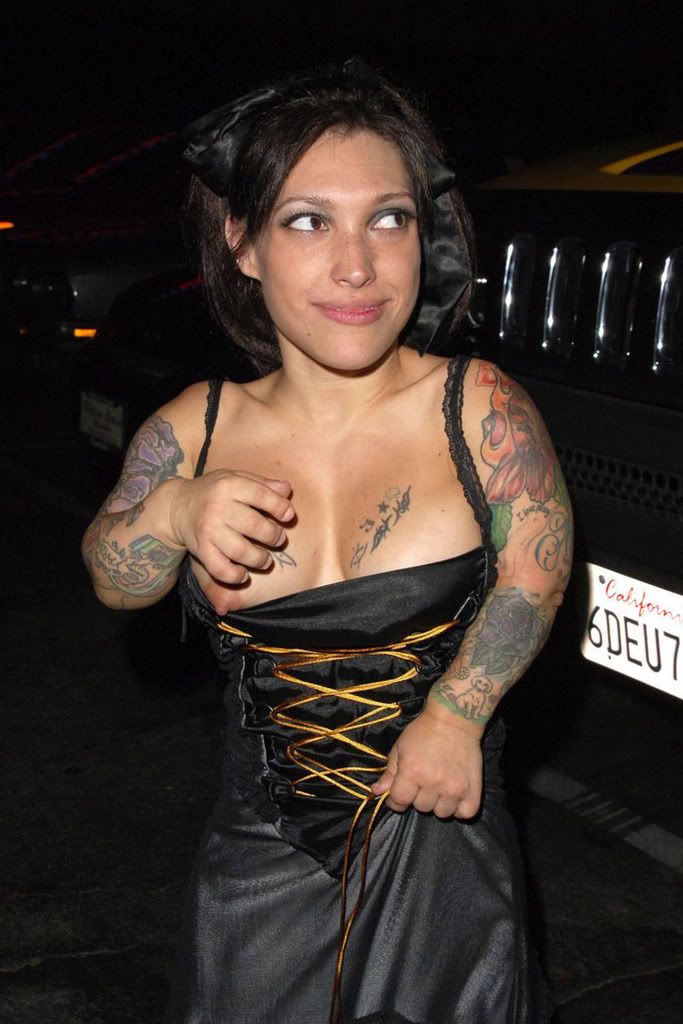 **screaming while tearing at afro puff**
JESUS, WHY?!?!?!
**on knees sobbing**

Why?!?!?
First, I was first to live with the news that Mini-Me aka Verne Troyer, has a sex tape with a real-live, regular-sized woman. **spits vomit to the ground**
Now, while reading The Superficial I have to be inundated with midget nipple slippery?!?!? Moonlight Bunny Ranch alum, Bridget the Midget, let her lil' nipple out of her wee whore wear this past Friday in Hollywood.
Why, Lawd?!?!? What have I done?!?!?! **taking negative 36.3 million seconds to ponder**
I know that that was that woman's husband, Lawd. I did (and do) know that. But…he got an 8!
But this?!!!! My EXTREME baaaadddd!!!!


*****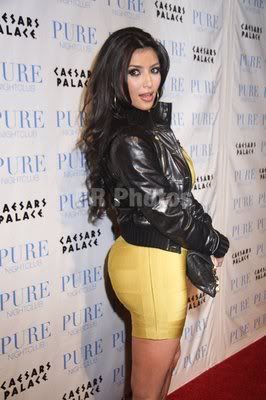 **handing my tongue the phone while relaying a message**

SUH BAWTH THEE CAW LITH FO' YOO…

Kim KardASShian
celebrated lil' sis
Chyna
Khloe Kardasshian's 24th birthday over the weekend by making my clit beat up my
KY Warming Liquid
- slathered pointer finger.
photo source
*****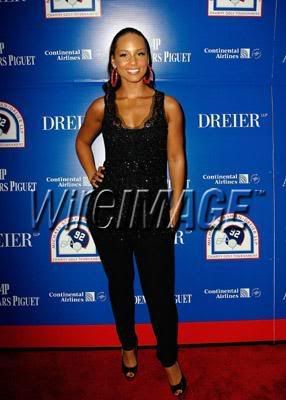 Alicia Keys attended the 2008 Michael Strahan/Dreier LLP Charity Golf Tournament pre-party in the NYC this past weekend. The slight showing of a sexy, supple rounded hip is what made me post this pic as it reminds me (and my nipple erection) of when she looks like this...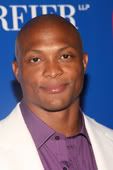 NFL alum Eddie George was also in the house; lips sponsored by MAC's new lip glass tint, Rainbow Raisin.
*****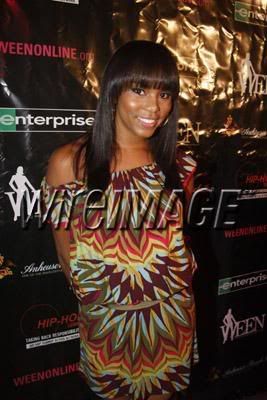 Destiny's StepChile' Letoya Luckett was also out this weekend, flossing in her gettin'-extra-hours-due-to her-BOGO-sales-promotion-skills attire, looking like a choco-firework in a bold patterned, off-the-shoulder number.
photo source

*****
High
Thought of the Night
:
Who do you think is the villainous vixen trying to own and control Ne-Yo in his latest video, "Closer?"

Savvy's Guess: None other than Miss Black Embarassment Herself,Miss Peachez (Ya Hea' Me?!)…cuz who else gon' taste test a whole gatdayumed Thanksgiving-sized spread in negative 46 matrillion seconds to let you know if there's enough fatback in the "grains" but Miss PokeChopWithNoHandsEatin' Ne-yo-sha?