Mad thanks to all who voted for a Savvy Fatty FreakMixxx. 'Twas fun to see what songs you wanted to see mixxed in a way that ONLY ya girl Savvay Savv can. Ya know I lubz you, riiiigghhhhtt?!?!

However, for you Reading Wasn't Fundamental muhfuckas who voted via Myspace or email...you might as well be in Flaw'duh cuz YA VOTE DON'T COUNT, HOMAY!!!!

So...after 2 PROPERLY cast votes in the comments (What it DEW, Holla and Ms. B!) the winner(S) are:

"I'll Spray Yo Curl"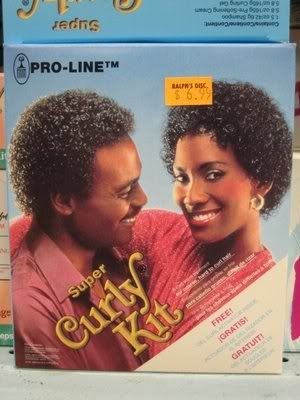 AND



"My Bra's On For My Tittays"





*****
I'll Spray Yo Curl

by Savvy
Just the 1st verse
Savvy up in the club
Just watch her do her thang
She might wanna wrap
She might want some braids
See I was on her
And she was on him
She all on my
Lanes
I work my Lanes like a dick
She
World of Curls
Pop
Don't know how to ack
Tried to show me her thong but
'Vator's
drippin' down her back
Drippin on me
For most of the night
Her man think I'm hornay
But it's just juice in my eyes
CHORUS
Lil Mama's hair good
Is that a curl?
Lil Mama's hair flyyyyy
Is that a curl?
Shirt greasy like a skillet
Is that a curl?
She keep her gliss on high
Is that a curl?
Man look at her hair
goooo
Is that a curl?
Just watch her soul
gloooowwwwww
Is that a curl?
Tell me why that curl looks like it's from Comp-Compton
She run her fingers through her curls
He try to tell me that's his girl
But I'm like,
"FUCK THAT NINJA!"
Jheri curls drip to the floor
I might break my ankle
I'm like,
"Dry that wig up!"

Call me kinky
Drip curl juice on me
Drip it from her head
Now drip it in my bed
I…I I I*****
My Bra's On For My Tittays by Savvy


Kanye's verse



When Miley Cy get 18 I'll be Sav Cyrus
Don't like thinkin' Steady Sted's givin' my bitch sex
I still like tits but dick is what suits me best
I lost the only dick in the world that knew me best
I gotta dozen Krispy Kremes that's gon' make me sick
I put the gravy on my wangs, man that makes me shit
Cuz when them Reese's Pieces is all up eaten
Yo I need just at least a few 20 pieces
Ohhhh…I let my zipper go
Then I hop in the whip to get some tacos
I know ninjas like they bitches mad bite-sized, though
They say "Damn, Savvy Fatty, gain no weight no mo'!"
You done got big fat, homay, put the plates up, homay
If you don't stop growin, you gon' live so lonely
I aint lyyying
So lonely
So quit fryyying
I'll have some salad tonight (salad tonight)
No 'taters just egg whites (just egg whites)
I'm tryna be sexy, right? (sexy right)
So every night (every night)
Put it on

CHORUS
My bra's on for my tittays
On, on for my tittays


TA-DAAAA!!!!
How ya luuuuhhhhvvvv dat?!