For those of you
NOT
on the upper level playground at Harbor View Elementary back in '89/'90, let me lace ya tennies with this historical tidbit:
Danny Wood
was
THE
worst
NKOTB member to have a crush and/or
BOP
poster of.
Get caught with his horse face in your
Trapper Keeper
and
GUARANTEE
playground alienation for a good day or two.
I need someone with a time machine
and/or
a memory of those years
other
than making your peesh beat up a
10-speed seat and cross bar
to tell me what dee HAIL was going on in these pics? Apparently Hal-lizzle didn't get our
Spottie Dottie
memo.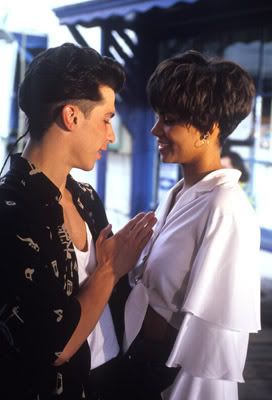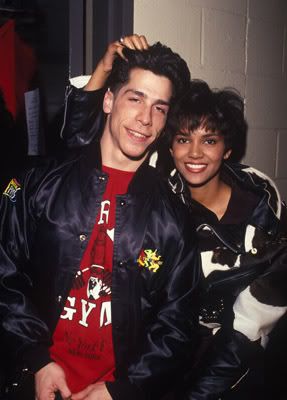 photos source
According to
WhosDatedWho
, Halle got her boy band Mr. Ed
(and Sharon Stone, dawg?!)
on back in the day.
Bet Danny broke it off cuz she H-Beezy wasn't
"Hangin' Tough"
like she used to.
Ahh! What a day when the tables have turned!
What a day when the tables have turned!