Ahhhhh!! What a sight for sore eyes!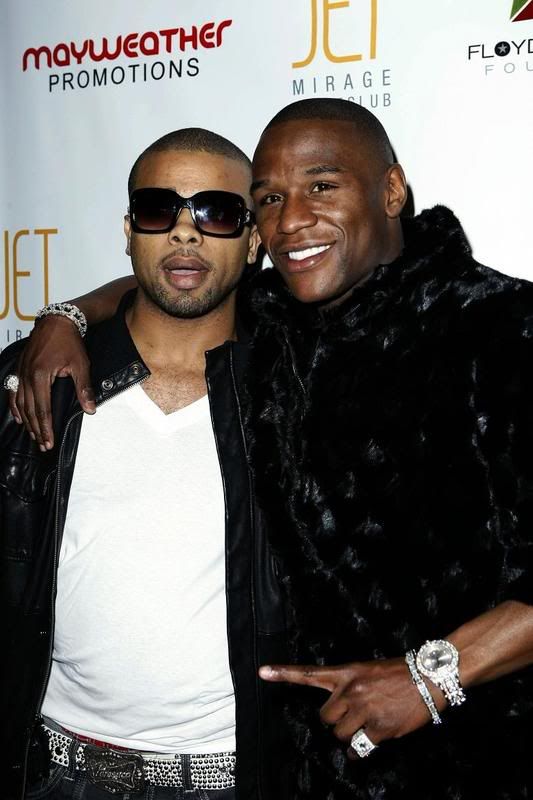 photo courtesy of BOSSIP

**mentally editting Raz B's diabetic azz out of the picture**

Oooh, FLOYD!! My favorite lil' man!!!! Take my hand and let's walk the streets lookin like an 18!!!!! Mmmmppphhh!!!

Just looking at the tiny fine'ness that is Floyd has made my Tuesday!! Oooh that man!!! My day couldn't get ANY better..........unless Idris Elba walked into my job sporting a smile, talking in his Stringer Bell voice, holding a bouquet of white roses, a bottle of Carlos Rossi Sangria and a Twister game...

Or...Miley Cyrus sent me an invite to her 18th Bday bash/Our engagement party...

OR...Oprah sent me a text begging for an afternoon delight, saying she's sitting in the backseat of my Honda ready to swing an episode and she's wearing nothing but Bill Gates and Warren Buffet. CHA-CHING!

JJJJEEEEAAAAHHHH!!!