Anyone who's laid eyes on me in the last few months knows I've been rockin' the blunt-cut bangs harder than Pootie rocks tangs.



That's because I'm in the midst of Operation: GrowBrowsBack.
I'm almost 4 months deep into getting my OG brows back. WHOO-HOOO!! OWWW!!!
I'm X-CY-TID cuz it's been at least 5 or 6 years since I've seen my OWN ish.
Each morn, with the help of a Bic and my Wet&Wild pencil, I was going from Leukemia Jenkins (D'oh!) to Luxe Monroe (Owww!).
However, the constant worry about moisture and/or wayward wipes robbing me of my expression was SO not worth it! Which is why the Operation began.

For those of you who may also be contemplating ending your early morning art classes and switchin' up to suh'in new, here's some BANGin' hot looks from Essence.


Good Girl Bangin'
Here's the starter kit for bangs. This beginner's look is for good girls who don't rock the boat, listen to authority and go to church regularly. You know, the kind all the boys wanna wife up. **whispers** But end up cheatin' on once they realize she AIN'T get the duck sick






Everyday Bangin'
This fun, funky look can be sported here, there and everywhere, even the jay oh bee without "some" folks constantly judgin', touchin, and relentlessly askin' questions like they do when you throw your Hawaiian Silky on.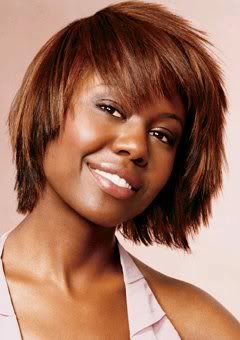 She BANGS!
These bangs are for baaaaadd biatches like myself. The ones who don't need OR want your funky azz approval. Those of us who make our own laws, ninja! EFF yo' rules! You do what you gotta; we do what we wanna!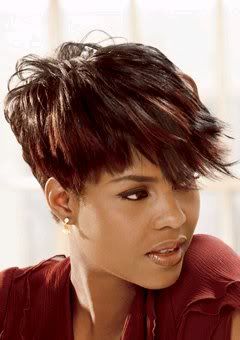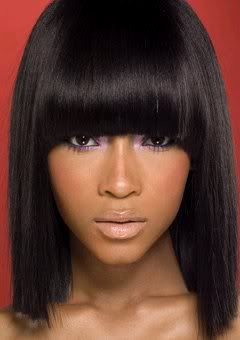 There.

You got 6 million ways to BANG. Choose one!