Since I missed a WHOLE week in teachin' y'all a lil somethin' about my people, here's a SURGE of little known Black History.
WE MUST LEARN!!!





1883 - James Hubert "Eubie" Blake is born in Baltimore, Maryland. He will become a pianist, who will be an instrumental part of the creation of a new music movement named 'ragtime.' He will form a song-writing team with Noble Sissle that will create many Broadway musicals. He will temporarily retire after World War II and will see a resurgence of his career in the1960's, with renewed public interest in ragtime. He will remain active as a jazz pianist and composer until his ninety-ninth year. He will join the ancestors on February 12,1983 in New York City.




1866 - The distribution of public land and confiscated land to freedmen and loyal refugees in forty acre lots is offered in amendment to the Freedmen's Bureau bill by Congressman Thaddeus Stevens. The measure is defeated in the House by a vote of 126 to 37. An African American delegation, led by Frederick Douglass, calls on President Johnson and urges ballots for former slaves. The meeting ends in disagreement and controversy after Johnson reiterates his opposition to African American suffrage.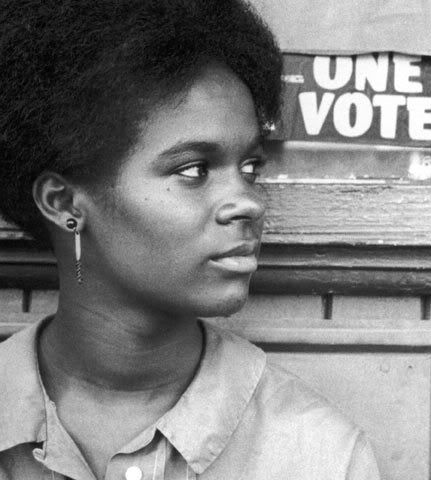 1965-Blacks held mass meeting in Norfolk (Va.) and demanded equal rights and ballots. Other equal rights meetings and conventions were held in Petersburg, Va., June 6; Vicksburg, Miss., June 19; Alexandria, Va., August 3; Nashville, Tenn., August 7-11; Raleigh, N.C., September 29-October 3; Richmond, September 18; Jackson, Miss., October 7.
(This fact is talkin to ALL Y'ALL who DID NOT vote last Tuesday. Shame on you! Can't stop you from gettin' to the club before 10 to get in free, though, huh?!?!?!?! Primary or NOT, folks FOUGHT for your right to vote! EXERCISE IT!!!!!!)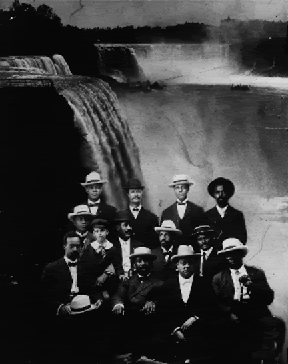 1905-Black intellectuals and activists organized The Niagara Movement at a meeting near Niagara Falls. Delegates from fourteen states, led by W.E.B. Du Bois and William Monroe Trotter, demanded abolition of all distinctions based on race.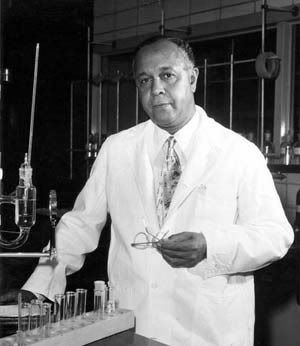 Chemist Percy Julian born in Montgomery, Alabama. Julian studied at DePauwm, Fisk, Harvard and Vienna (Germany) Universities. In his lifetime he discovered several synthetic substances including one that made paint water-tight, cortisone and a fire suppressing foam.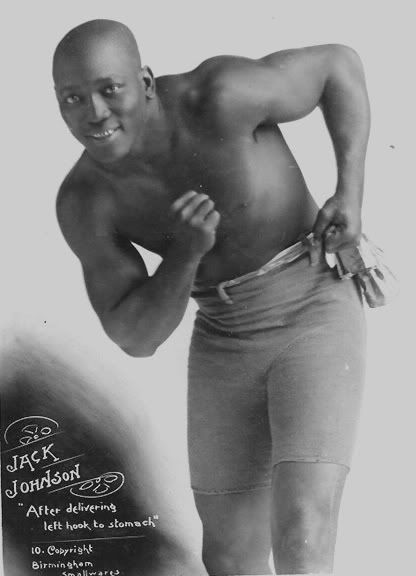 1903-On February 3, Jack Johnson became the first Negro Heavyweight Champion
(threw that one in as a shout to my bday!)