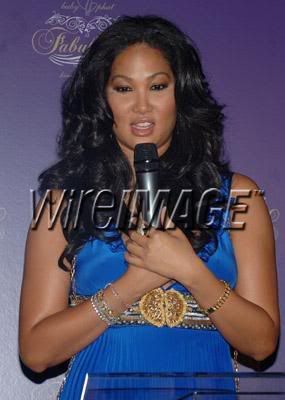 Either Kimora got caught out there at a baaaaaaaadddd angle...the camera is set on 'Chinese Pig'...or that microphone's about to be a GONER!

**Kim-Kim chewing and screaming at assistants**
WHICH ONE OF YOU MOTHERFUCKERS FORGOT TO DIP THIS MIC IN YANGNYUM KANJANG?!?!?!?!! Y'all know I turn 'bitch' when my delicate esophagus is compromised!!!!!!!!!!