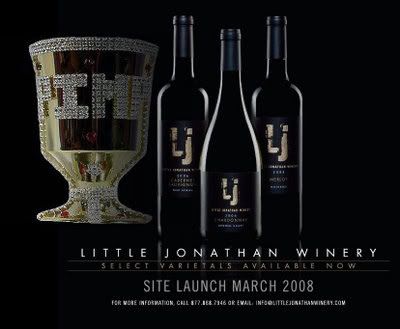 GRAYVEE!!! Just what the world needed!
Now, instead of getting a simple case of cottonmouth from wine, you'll also get a case of buttery yellow golden nuggets followed by an immediate case of dragon breath and in-grown platinum fronts.


YIPPAY! :-I

JEEZUS!!
What's NEXT?!?!?!
A line of "You IZZ the Dadday, RAY-RAY!" Home Paternity Tests by Elizabeth Taylor?!?!?