...as I sit at my desk and rub a nuclear hot mudhole in my "delores"

**Fanning self while dipping nipples in ice water**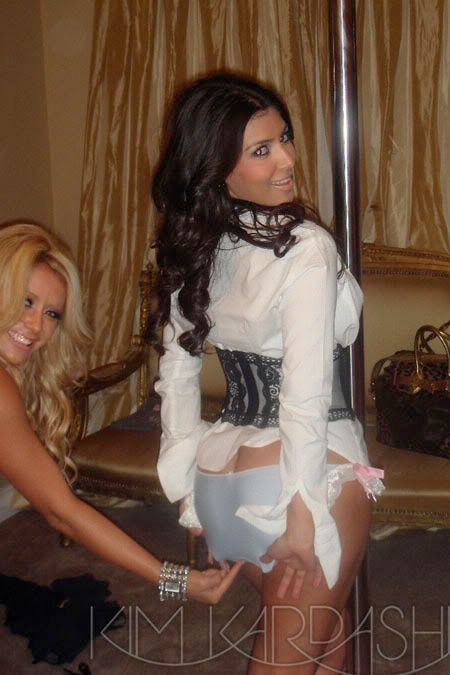 HUBBA! HUBBA! HUBBA!!!!!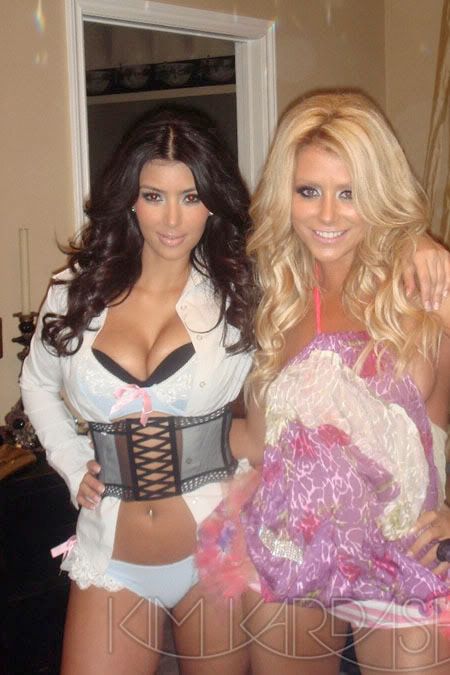 The "open-minded" individual that lurks inside of me (aka the side that thinks Queen Latifah and Missay may have the RIGHT idear!!!!) is simply admiring the SHIT out of these pics of Kim Kardashian wearing the HAIL out of ButtaFace #1's (aka Robin Antin, creator of the Pussycat Dolls...and soft boners everywhere) new lingerie line.

Guess I should mention the other person in the pic. And I would...if my mind was working half as hard as my clit-rubbing hand.