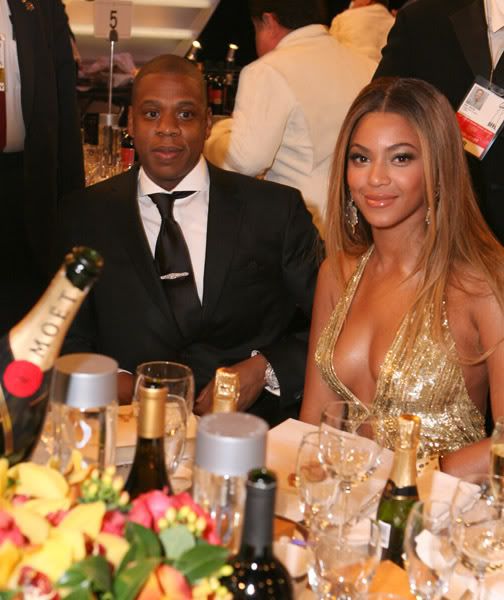 It's official, according to People.com, Bouncy and Camel Yo are man and wife.

**claps hands half-heartedly**
Yaaaaayyyy them.


**yawn**
Wake me when the wedding pics are released. I'm itchin' to see what kind of wedding dress fuck shit Tina Knowles and her tacky band of House of Scary-On elves cooked up for the occasion. Something tells me that lycra, taffeta, fox tails, an Admiral's sleeve insignia, and an acid wash side panel were poppin' like hot fish grease.