Peep Ne-Yo playing the best straight role he could possibly squeeze from his diabetic veins performing on the set of Ne-Yo's new video, "Closer."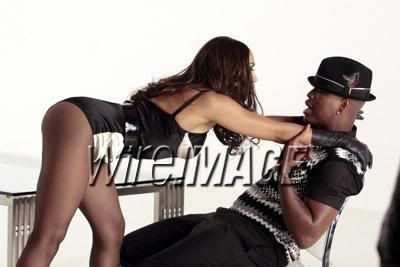 I won't say I'm a mind reader, but I'm sure if we could read his thoughts in this pic, they'd be saying something like: "Wow. I didn't know that being in close proximity to the female anatomy could make my boner get this cotton ball soft."


Ahhhh! Here's a position I'm sure he's MUCH more comfy in.