TMZ caught the first glimpse of Usher Raymond V (No! Not 'V' like viagra or vag, genius!...V as in the Roman numeral for 5, scholar!) out with his pappy walkin' the skreets.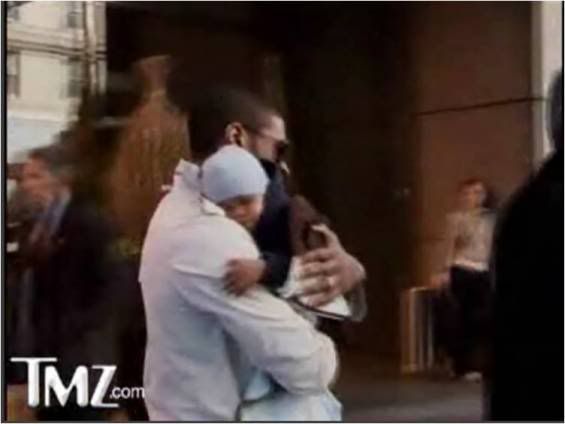 Awwww!! Look at lil' Ushmeka in his teeny black hoodie and baby beanie...lookin' like he just came from pulling his first little lick.
Ohh! Crib Crime! So precious!
And look at how baby UshMeka has a widdle tiny version of his daddy's
scary Halloween hand
.
Awwww!