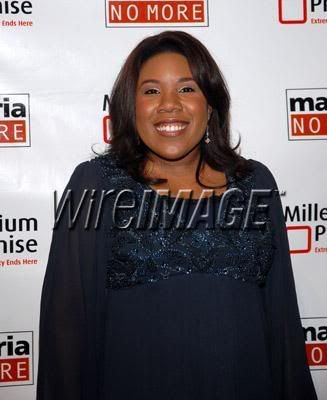 photo source
Peep who got the evening off from Dress Barn long enough to make a public appearance!
Former AI'er
Melinda Doolittle
in her octagenarian pastor's wife's First Sunday best
attends the 2nd Annual Millennium Promise and Malaria No More Benefit in New York City.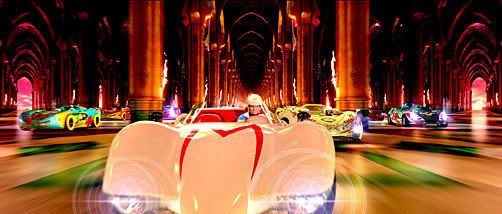 photo source
When viewing this still from the movie
Speed Racer
, you're probably about to blow a gasket, thinking,
"WOW! COOL!"
As for me...well, I'm sittin' over here thinkin' more
like...
**leaving
T-Pain
a voicemail**
You better hope the devil don't still have the receipt for your soul. Cuz iffin' he does and decides to return it...here's what your future holds...