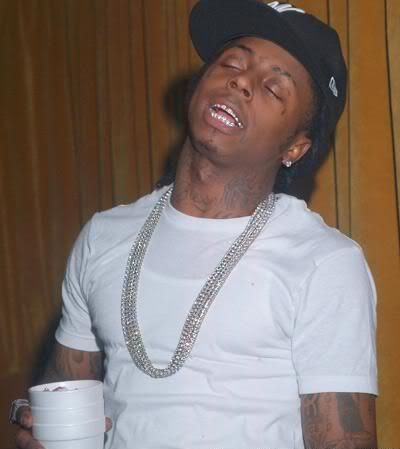 According to
Vibe.com
, Lil Weezyanna is getting his own brand of champagne. The line, called "Halo" [/Type 52 Diabetes] will be coming to a freezer within the Liquor, Ribs and Check Cashing Spot near you in the fall.
The article states the line will feature variations such as Halo Brut and Halo
Penisful
Pinnacle, which is a Chardonnay with
fruit
and
nut
flavors.
Sashay! Chante!
I got
500
half pennies that says this shit tastes like week-old etouffe and
Baby's spiderweb dust precum
.
WhatCHU thank?!