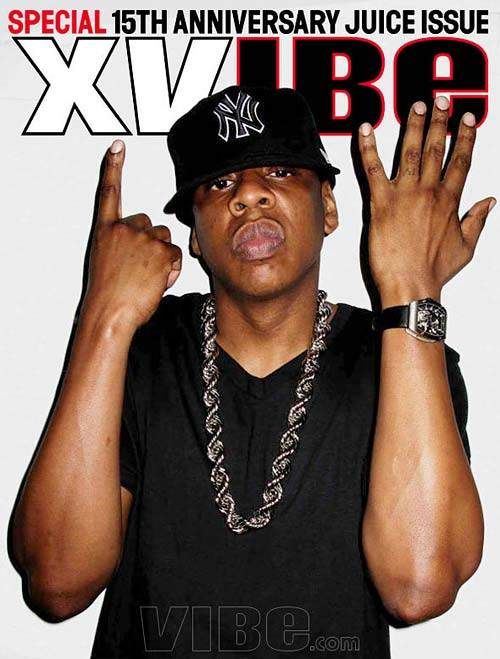 JiggaMan graces the cover of Vibe's 15th Anniversary JUICE issue holding up 6 fangaz.
What do YOU think the significance of these fingers are?
If I had to weigh in, I'd guess:
The number of ChapStick sprays it took for his lips to reach this level of

Ash

ford & Simpson.
Talk about
"Solid As A Roc!"