**putting on 'Nice' cap**

You know what?
I ain't even gon' taze MC Hammer's babygirl, A'Keiba Burrell, for looking like part time choir director/part time drag queen Fontlutrell Simms on the set of MTV's "Rock the Cradle."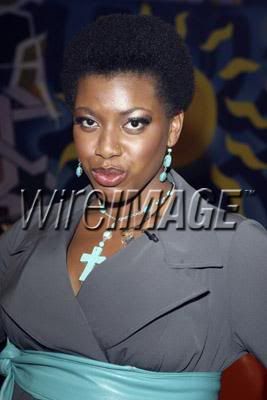 If she wants to rock a blue pleather belt directly beneath her clavicle, then that's HER business. Who am I to judge my fellow big biatch on her style choices?
Plus, her ass sung the DOG SHIT out of Jennifer Hudson's "I Love You, I Do" on the premiere ep of "RTC." Had me wavin' my chuuuch fan and shakin' my tambourine like, "YEAH!" I say she wins it all...if the shit was on BET. But I know one of them young Y T's are gonna take the crown.