Ladies and gents, I'm in a terrible ass mood. Over a comedy ass dude (see pic above) who tried to play ME like a fool.
So here's a FUCK YOU! flow, a hot twenny fo', dedicated to that ho just to let that nigga know, "You NEVER was the onliest!" More like one of fo'! HAHA! ;-)
So...follow me nah...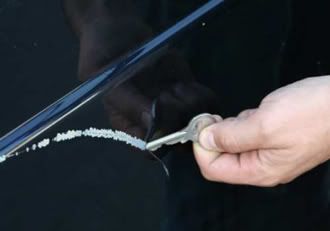 Nigga you play me?
Really?...SILLY!
I free a nigga quicker
Than that whale they call Willy
I keeps my heart chilly
It's ice pumpin' through these veins
Feelings stay frosty frigid
Like a diamond-danglin' chain
Nigga GOTTA be insane
Cain't play a bitch who play
Cuz I just had some other dick
Just the other day!
I keep a contacts list
Full of rough and ready dicks
Shit a bitch can even switch
And dial a sexy azz chick
To give me heady quick
Strap up give me better dick
And now I'll say "BYE BYE!"
Like the chick that married Nick
Maaaan I ain't even gon' lie
Shed a tear or two from my eye
But I'm headin' to the Pharcyde
And I'll keep on passin' you…BYE!