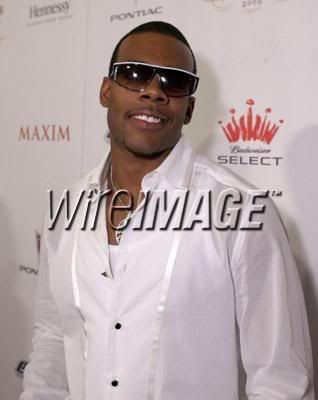 Singer and Dancing With The People You Really Don't Recognize but SOMEBODY Says They're Stars reject Mario was on hand at Maxim's 2008 Hot 100 Party giving us a sneak peek into his thoughts via his ginormous nostrils. I just thank the Sweet Lawd above that that chil' ain't developed a habit for the White Girl, Christina Aguilera. Cuz that would be an IG-SPAIN-SIV azz habit.
**wonderin' if there's a such thing as an 88-ball**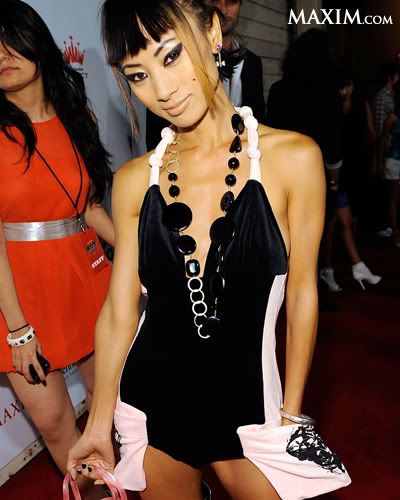 Hollywood Space Cadet Party Girl (cuz really...does she DO anything ELSE?!) Bai Ling was also in the building confused as to whether she was about to take a swim or slang a pocket full of stooooooonnnnnes. Judging from this get-up, what illegal substance do you think she fried her rice in before stepping up in the place?
Chrissy Mil was also on the premises showing us how she's NOT spending her economic stimulus $$$ on such petty things as a hairdresser, a Pro-Styl'd up toothbrush, or earrings costing more than 99 cents. I ain't even gon' hate! Do you, girl! I know it's HAWD out hea' for a _______ (<--what does she do again?!)