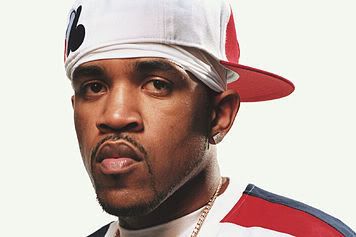 Lloyd Banks, 1/3 of the uber-talented!, CD sales sensation!! that is G-Unit (ninja, please!) , thinks former group member The Game should awwwf himself.
In an interview with SOHH, Banks commented on remarks made by The Game regarding his thoughts about committing suicide in the current issue of XXL.


"I heard he's going to terminate himself so good luck on that," Banks told SOHH. "I predicted that too. So, next time you in the dark and you think about blowing your noodles all over your nice little paint, just do it like Nike."
Tell us how you reeeaalllly feel,
Plymouth Barracuda
mouf and
Dirt Devil
nostrils. That's colder than a polar bear's toenail. But since this is probably the only way you'll get any kind of shine since your albums consistently sell double-corduroy, I ain't knockin' your relevancy hustle. DO YOU!