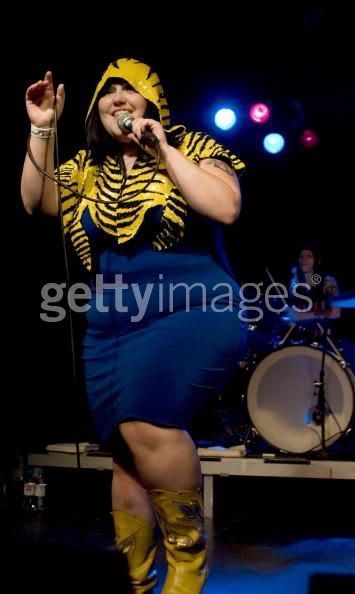 My sister in bigness, The Gossip's frontwoman
Beth Ditto
, rocked the Columbia Club in Berlin last night looking fierce in her yellow animal print pancho and cowboy boots.
If you don't know, now you'll know:
I LUBZ me some Beth!!!
Every single gotdayumed layer of her! She ain't afraid to be herself or show the WORLD her multi-pak of bellays. I ain't
EVEN
mad at that! Get me drunk enough and you might get a glimpse of my wifebeater stretcher, too. Do ya thang, B. Ditty!
*****
photo source
From the unfortunate looks of it, singer
Ashlee Simpson's
nose knifing
is in extreme danger as her Pete Wentz-induced pregnancy causes her nose to morph back to its
original alien form
.
*****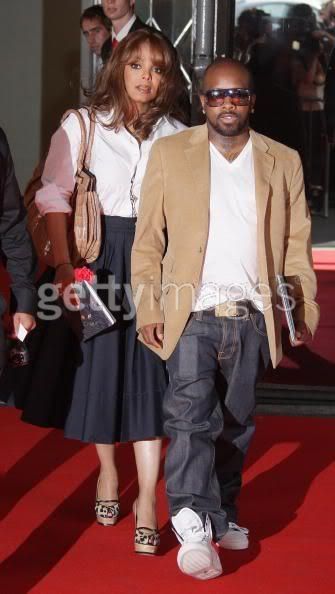 Janet
and
JD
were spotted leaving
Garanimals'
Christian Lacroix's 09 Spring Summer Haute Couture show during Paris Fashion Week.
Without fail, each and every time I see a pic of this couple, I get an image of what it must be like to let a
roll-on
beat up my cervix…cuz really, that
IS
what DamitoJo is doing by fucking with this bite-sized bizkit, no?
*****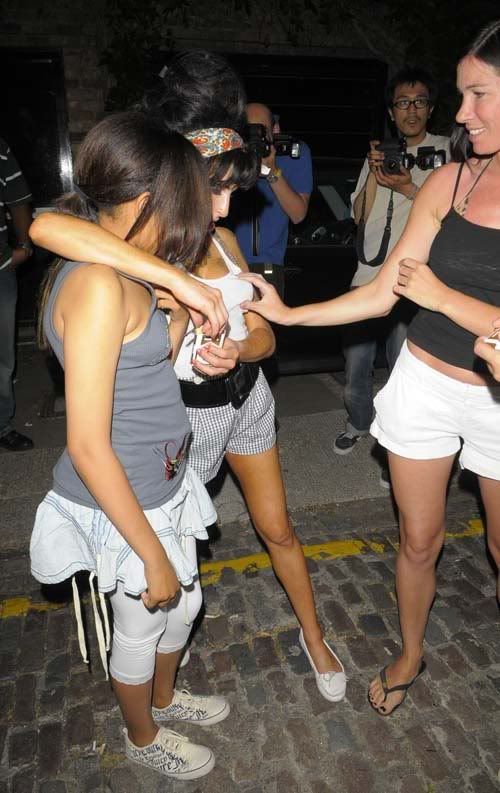 photo source
Way to beat emphysema, Amers!
**shoots the thumbs up**
Nevermind homechick copping a feel of a crackhead's teet. America's Next Top Drug Casualty,
Amy Winehouse
, was seen on the scene giving a double middle finger to that lil' ol' chronic
obstructive pulmonary disease
she's fighting.
Way to go, Amy!!!! Show emphysema that it's not the boss of you!!!