Remember my Twitter post from yesterday?!?!?!

Well, look who done mozied on over to Twitterdom? (<<--as my man Zillz would say)
Miss TYRA MAIL! herself, Frankie, otherwise known as Mama Keyshia Cole.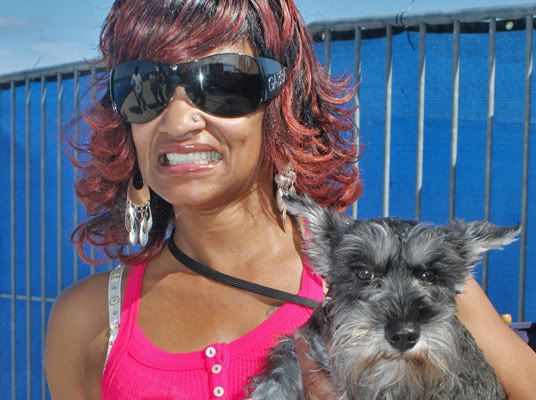 In true Frankie fashion, she wylin' and keepin' the shit-talk on deck. Her username alone,
FrankieFBaby
, has me cutting down a tree to prep my own casket. What she know about THAT?!??!!
Peep what she "tweeted" after Neffie returned from leaving her sitting with the kids all day and night:
"Nef walked up in here like OOH NUTTIN. I was gone call CPS on dat azz for abandoning these kids. Who she think she is? Theres only1 Frankie!"
WOW!!
LMMFFAO!!!!!!!!!
What does she mean by "there's only 1 Frankie?" Was she insinuating that Neffie was trying to steal her
leave-yo-kids-with-any-ol'-body-while-you-basehead-it-out-on-the-skreets-till-you-get-good-and-gotdayumed-ready-to-return-home
schwag?
Only Gawd Knows.
But
I
know one thang: I'll
MOSDEF
be tuning in to
The Frankie Show
to see what kind of post-crackish shenanigans go on in her world.
What about YOU?!